The 14 strain gauges are placed at "key points" of the human body and monitor user's movement such as bending, stretching, and twisting.
They are represented as elbow, shoulder, axilla, scapula, wrist, thorax, and back.
The locations enable us to recognize complex motions of body with less number of sensors.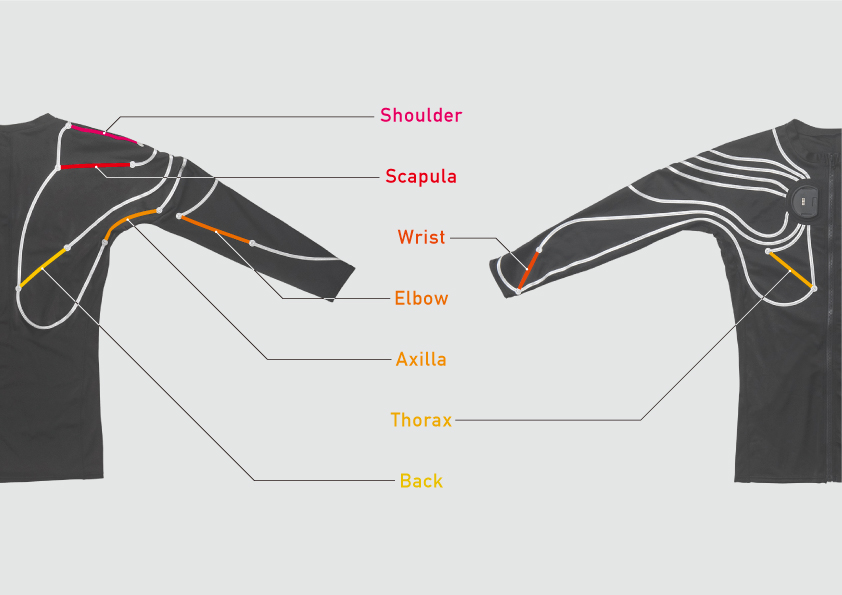 The durability of the strain gauges on the e-skin is well confirmed by being exposed to more than 10,000 times stretches at 50% strain rate.
Furthermore, users can safely put an e-skin on their skin because the strain gauges and wires are enough insulated.